Company Overview

Anaphora Music provides CD/DVD duplication and replication, graphic design services, full service printing, master creation, DVD authoring, audio and video editing, music production, studio recording and much more.
Since 1998 Anaphora Music has been an excellent and reliable resource for businesses, corporations, government agencies and many professionals in the music industry, such as independent record labels, radio promoters, radio stations, producers, managers, investors and musicians.
We offer our clients top quality at the lowest price.
Anaphora Music products and services are distributed worldwide. Strict attention to detail and quality assurance leading to customer satisfaction, complimented by our professionalism in operations and superior customer service, have contributed to Anaphora Music's rapid growth and success.
Anaphora Music - CD Duplication Atlanta
Based in Atlanta, GA and serving all of metro Atlanta for local clients or shipped anywhere in the nation for nationwide clients, Anaphora Discs is a leading provider of CD & DVD duplication and replication and serving clients since 1998. You can feel confident that your project will be done professionally and on time with Anaphora. Word of mouth and our reputation along with providing quality on time services has kept our clients coming back to us for decades.
All of the following services are available for both Duplication & Replication:
Audio CD Duplication Atlanta with our mastering services or yours & Audio CD Replication; CD-ROM Duplication & CD-ROM Replication; Data CD Duplication & Data CD Replication; Enhanced CD services; Business Card CD Duplication Atlanta &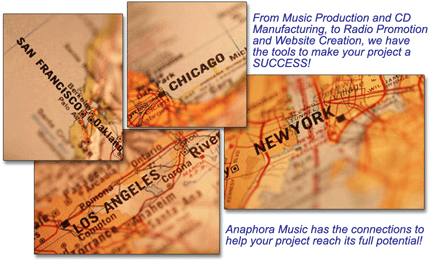 Replication in various size options; Mini-CD & Mini-DVD Duplication & Replication available in various size and capacity options; Video CD Duplication Atlanta; Mini-DVD; DVD Duplication & DVD Replication (DVD-5, DVD-9, DVD-10, DVD-18) with our professional authoring services or your own; & more! Anaphora Discs provides all aspects of CD/DVD Duplication and CD/DVD Replication. Blu-ray Discs are also available - Please contact us for details.
Our CD/DVD Duplication & CD/DVD Replication Goal
Our CD/DVD duplication and CD/DVD replication goal is to provide clients with the most professional presentation, superior customer service and quality for any CD/DVD duplication and CD/DVD replication quantity and package.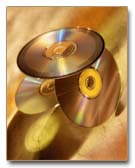 Whether you need low quantity, high quality CD/DVD duplication or high quantity CD/DVD replication by the hundred thousand, your order will have a professional presentation at excellent prices while you receive professional service. We specialize in handling all of your CD/DVD duplication needs. Atlanta area clients can place orders in our comfortable Atlanta office. Atlanta area clients can work with an Anaphora customer service rep in person on their CD/DVD duplication and CD/DVD replication project or by phone/email. We also offer nationwide shipping for clients outside of Atlanta. Our Atlanta location is an important asset for all of our CD/DVD duplication and CD/DVD replication clients, whether located in Atlanta or outside of Atlanta, for several reasons: 1) Atlanta is where many recording artists are initially promoted before national campaigns begin; 2) Atlanta is a popular location for business conventions and tradeshows; 3) Atlanta is a major shipping hub, so clients outside of Atlanta receive delivery options that satisfy their CD/DVD duplication and CD/DVD replication project needs.
Who We Are
The word Anaphora is a Greek word that is used to describe the part of the Christian Orthodox Liturgy that is the Offering. It also represents our commitment to excellence.
Anaphora Music has developed a reputation of excellence in everything that we do, from duplicating CDs & DVDs for independent musicians, small businesses and some of the largest corporations in the world, to producing and developing national musical artists.
No one is more committed to excellence than Anaphora Music.
Please ask for more information about our full printing services as well including posters, decals, business cards and more. Anaphora is a full service disc company. We can also can provide you with professional design services for all aspects of your project from disc design to inserts and more or you may supply your own pre-designed artwork.
Please visit our client pages to see the companies that put their trust in Anaphora, and read the actual comments from our clients on projects we manufactured for them. For 2 decades Anaphora is the professional trusted source for all duplication and replication discs. We serve small business, individual, corporations, churches, musicians, non-profit organizations. Projects small to large receive the same professional level of detailed attention. We are small enough to give you personalized attention and large enough to be trusted with your important projects.